WELCOME TO PASSPORT RUSH

---
We can help you get your travel visas and passports fast!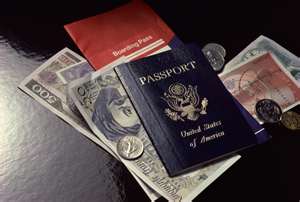 Need your passport or visa quickly? We offer you step-by-step online help with fulfilling your passport and visa needs. Services include acquisition of a new passport or visa, renewal of an existing passport or visa, obtaining a second valid passport, replacement of a lost passport, or the change in name on an existing passport. We can assist you in gaining a visa into 258 countries. NOTE: We are NOT a Government Agency.
Our site includes free access to downloadable forms along with valuable information pertaining to passports and visas, including entry requirements, weather information, travel warnings, immunizations, U.S. Customs information, legalization information, obtaining a birth certificate, government policy changes, and information relating to US embassies abroad.
Please take a look at the benefits of creating a Corporate Account with Passport Rush, especially if you represent a business or an organization that requires multiple services. Donít worry if you only need help in obtaining one passport or visa - Passport Rush is here for you. Make sure that you take a look at our references to see what our clients are saying about us.
Our services are available to both U.S. and non-U.S. citizens. Be sure to visit the F.A.Q.s (Frequently Asked Questions) for additional information. Contact us if you canít find the answer that you're looking for.

We hope that we can be of service to you. More importantly, we hope that your travels are prosperous and enjoyable.